It's Friday!!!
I was a bit of a slacker and didn't go in to work at the beginning of the week, so the result is a Friday work day (but only part of one). For all of you who have to do this every single week, you have my sincerest sympathy. I have to get by some how, so here's how I'm coping as I prepare numerous, numerous documents to be scanned into electronic records....
Listening to: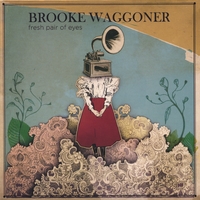 and
Some thoughts...
Went to a birthday party last night and stayed past my pregnant girl bed time, but here's the thing: usually by 9pm I am toast, but I was so energized, I stayed up until at least 1:30 am and then got up at 5:30 when my body woke up and said "I'm DONE lying here!!" plus the cat came in for a pre-dawn ear scratch and snuggle. He's a little cowed from being chased ALL OVER THE house yesterday after I discovered he'd shredded our leather chair while I was gone that day. He had to go to the laundry room for time out. Today he gets his claws cut off again (we were trying to let him be au natural, but not with the furniture)! But I digress... The point was I had a reminder that I am an EXTROVERT! I get recharged by spending time with other humans and talking, even if it's just relatively mundane conversation! So with a full battery, I didn't need that much sleep. I'm sure I'll have a nap to make up for it later.
Another discovery is that I can feel the little bean on the outside of me and so would the geek if he would wait for it. She can tell when he's looking for her and gets still - she does it to me too! I am starting to finally 'look' pregnant as I approach 6 months, nevermind that she's still behind a nice wall of padding and it's only the padding that is pooching out right now - a wise woman once said "It pays to advertise" and if I am pregnant and I look it, that's fine with me, even if I know what is technically sticking out right now is not necessarily baby. It's still pretty dang cute as I am reminded every day when I hear..."Oh! You are starting to look 'Cute Pregnant,'" as opposed to "you might explode on me pregnant" or "I got the kid, but no signs of it except cankles and puffy cheeks right now pregnant."
I'm sure I'll get some pictures done soon. (Melanie?)